UCR Technology, wholly owned by Union Cash Register Co., Ltd., was founded in 1965, by a group of ECR and POS professional team who had rich experience in hospitality and retail industry.UCR has become the largest supplier of Point of Sales (POS) system, Electronic Cash Registers (ECR) and weighting system in Hong Kong. We have been consistently providing comprehensive solutions to different users in the hospitality, catering and retail markets. With our precious market experience, we have successfully maintained a strong customer database including theme parks, clubs, hotels, retails and different types of restaurants throughout Hong Kong, China and Macau.
We analyze customers' requirements and identify the most suitable POS system that will best enhance their business performance. Our R&D has developed a wide range of system solutions to meet our clients' needs. Such systems include Intelligent Quick Point-Of-Sales system (IQPOS), IQPOS – PDA system, Table Management System (TMS), Queuing & Multimedia Information system (QMI), Customer Relationship Management system (CRM) and Kitchen Monitor System (KMS) etc. By providing professional quality of products, it proves worthwhile to subscribe our system. Customers from different sectors genuinely place trust in our products throughout the years. Beyond questions, UCR prides itself for maintaining high reputation for keeping promises.
Since our establishment, we have been committed ourselves to build cost-effective POS system in order to meet customers' needs. By using the state-of-the-art PC-based open system technologies and bringing our clients the latest innovative products and solutions, we persistently gain our best effort to add value to our clients. Providing pioneering and reliable solutions to the F&B industry has always been our dedicated commitment, as well as to develop UCR to be the most leading POS system supplier in Asia.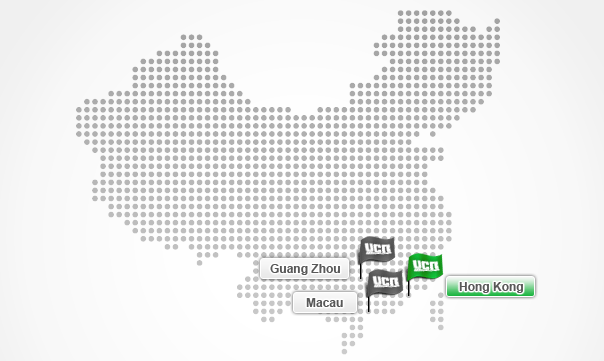 UCR Technology (Hong Kong Office)
| | |
| --- | --- |
| Address | Unit 1612-1615, 16/F, Peninsula Square, 18 Sung On Street, Hunghom, Kowloon, Hong Kong |
| Tel | (852) 2333 0101 |
| Fax | (852) 2764 1769 |
| E-mail | info@ucr.com.hk |